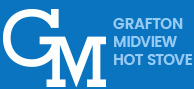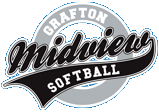 Grafton Hot Stove is a non-profit youth baseball and softball organization serving the greater Grafton area within the Midview School District...
Please check the "Calendar" tab to the left to stay updated on field closures and availability. Fields are open unless otherwise noted on the calendar.
The calendar is updated regularly so be sure to check it often.
Lindsay's Law- all athletes/parents are required to view the video and sign a form indicating that you watched the video.
THE "BIG GAME" SQUARES

PLEASE VISIT THE GRAFTON HOT STOVE FACEBOOK PAGE TO SEE "THE BIG GAME" $5 & $10 BOARDS. WE WOULD LIKE TO THANK EVERYONE WHO BOUGHT A SQUARE. GOOD LUCK!

2020 GRAFTON HOT STOVE REVERSE RAFFLE
Grafton Hot Stove invites you to join us for our annual Reverse Raffle. We will have side boards, raffle baskets and so much more! The event will be held on Saturday, March 14, 2020 at Our Lady Queen of Peace in Grafton. Dinner will be all you can eat BBQ from Jones Bones. Beer and wash provided. Tickets are $40. Doors open at 5:30. For tickets or questions, please contact Jeff Hensley at GHSPresident@graftonhoststove.org. Thank you for your support!

We are a community based league consisting of boys youth baseball and girls youth softball. The league is open to all Grafton children ages 5-18 years old. Grafton Hot Stove strives to build character, citizenship, sportsmanship and the basic fundamental and general knowledge of the game of baseball and softball for boys and girls.
Read more

© 2020 Grafton Hot Stove, Inc.
All Rights Reserved.
Designed by

Relmax, Inc.