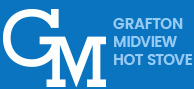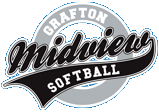 Grafton Midview Hot Stove is a non-profit youth baseball and softball organization serving the greater Grafton area within the Midview School District...
Please check the "Calendar" tab to the left to stay updated on field closures and availability. Fields are open unless otherwise noted on the calendar. The Practice Schedule Link if for coaches.The calendar is updated regularly so be sure to check it often. Next Board Meeting is November 12, 2023. At Our Lady Queen Of Peace Church Hall. The Board Meeting is at 7:00pm.
This Year's Reverse Raffle is in February.
More information will be out very soon!
✨Reverse Raffle Fundraiser 2023 was February 18th✨
Thank you to our sponsors and volunteers.
📝Coach's Corner is located here. We are in the process of updating the website. Contact this email address with any needs: Graftonmidviewhotstove@gmail.com
There will also be an actual box located at the concession stand.

We are a community based league consisting of boys youth baseball and girls youth softball. The league is open to all Grafton children ages 5-18 years old. Grafton Hot Stove strives to build character, citizenship, sportsmanship and the basic fundamental and general knowledge of the game of baseball and softball for boys and girls.
Read more

© 2023 Grafton Hot Stove, Inc.
All Rights Reserved.
Designed by

Relmax, Inc.